Arabic copy of Hitler's 'Mein Kampf' found in children's room used by Hamas, Israeli president says​
9 HRS AGO
1 MINUTE READ
Link:
http://www.mr-mehra.com/2023/11/arabic-copy-of-hitlers-mein-kampf-found.html/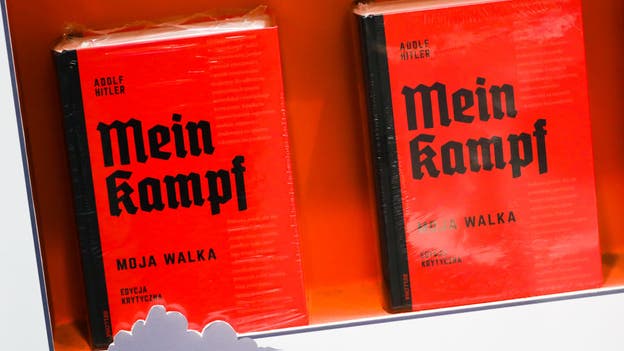 Arabic copy of Hitler's 'Mein Kampf' found in children's room used by Hamas, Israeli president says
Israeli President Isaac Herzog says the Israeli military found an Arabic copy of Adolf Hitler's 'Mein Kampf' in a children's room used as a base by Hamas terrorists in northern Gaza this weekend.
Herzog made the comments in an interview with the BBC on Sunday, holding up the book for inspection. The president said the book showed signs of personal use.
"This is Adolf Hitler's book, 'Mein Kampf,' translated into Arabic," Herzog told the outelt. "This is the book that led to the Holocaust and the book that led to World War II."
"The terrorist wrote notes, marked the sections, and studied again and again, Adolf Hitler's ideology to hate the Jews, to kill the Jews, to burn and slaughter Jews wherever they are. This is the real war we are facing," he added.
"After the massacre and atrocities committed by Hamas terrorists on October 7 — the day on which the largest number of Jews were murdered since the Holocaust — this is another revelation that testifies to the sources of inspiration of the terrorist organization Hamas, and proves once again that all its actions have the same goal as the Nazis — the destruction of Jews," Herzog's office wrote in a statement.